Cleaning with IRSA Aqua Cleaner 5000
IRSA Natur-Effekt-Öl (IRSA Nature Effect Oil), cobalt-free, solvent-free, colourless and follow-up treatment with
IRSA Pflegeöl Natur-Effekt (IRSA Care Oil Nature Effect), water-based, cobalt-free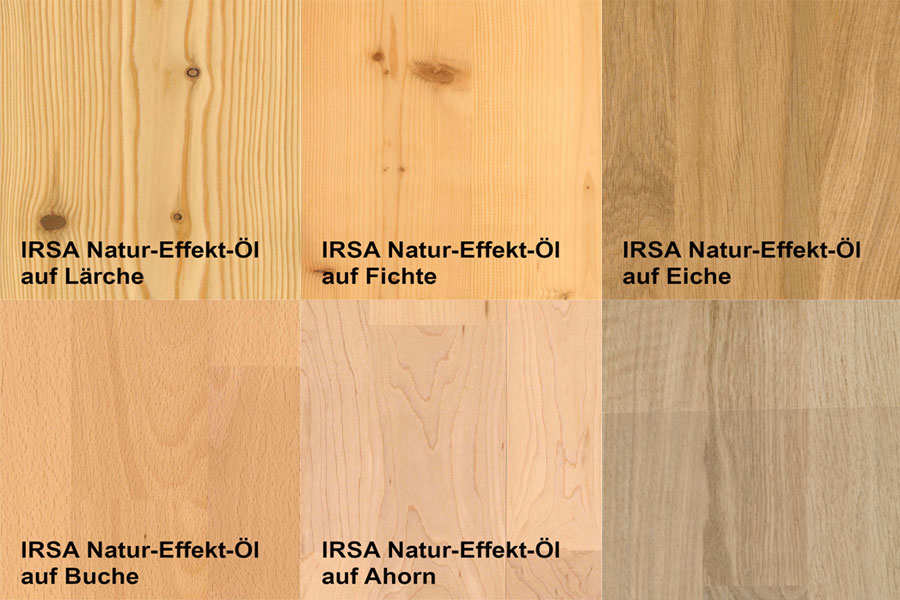 The natural bright oil protection for untreated bright wood which lets the wood surface look like wood surface (raw wood effect).
✔︎ Wood should stay wood: Like freshly sanded appearance!
✔︎ Application on untreated or freshly sanded wood
✔︎ More environmentally-friendly as water-based
✔︎ Lets the wood look like untreated
✔︎ For softwood, hardwood and oak
✔︎ For wood floors, furniture, stairs, wall panels indoors
✔︎ Breathable, protects against water & Co.
✔︎ Easy to care for and maintain
✔︎ For normal to very strongly stressed surfaces
Click here for more information: